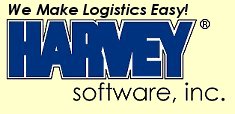 January 1, 2016
Harvey Software, Inc.
Fort Myers, FL



RE: Harvey Software Privacy Statement
Dear Harvey Software Clients and Visitors,
Harvey Software respects your privacy. We do not share, rent or sell our customer information to any third party without your permission. Any shipping and/or company related information that we collect from your company is considered confidential. An explanation appears below of the type of information we collect on our site and through our software along with the way it is utilized.
The information we collect is used by us to contact consumers for marketing, sales, support, billing, to improve client experiences and to maximize our products' features and usefulness. All information collected is never shared with other organizations without your permission.
We collect only the e-mail addresses of those who communicate with us via e-mail and from information volunteered by the consumer, such as survey information and/or site registrations. Our mass e-mailings are only to those who sign up for our Double Opt-In e-mail lists.
If you supply us with your postal address on-line, you may receive periodic mailings from us with information on new products and services, or upcoming events. Persons who supply us with their telephone numbers on-line may receive telephone contact from us with information regarding orders they have placed on-line or information regarding new products and services or upcoming events.
If you do not want to be contacted by us in the future, please let us know by calling us at the above telephone number or writing to us at the above address and telling us that you do not want to be contacted by our company.
If you have signed up for any of our Double Opt-In e-mail lists, instructions for removal come with every e-mail. We verify every request to be put on our Double Opt-In e-mail list to insure that you are the one requesting it. We never send unsolicited e-mail and actively fight to stop the abuse of email, since it is a valuable business asset.
We occasionally use third-party advertising from Google® for ads when you visit our website. Google may use information (not including your name, address, email address, or telephone number) about your visits to this and other websites in order to provide advertisements about goods and services of interest to you. If you would like more information about this practice and to know your choices about not having this information used by Google, click here.
Respectfully,

Bert F. Hamilton
President/CEO
Harvey Software, Inc